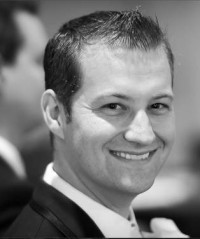 Russell Price entered the Property and Financial Services Industry in 2003 and became involved in roles which have extended across all aspects of Insurance, Managed funds, Superannuation, Direct property, Tax and Estate planning advice.
Russell then went on to work for nearly 7 years in a large financial advice business specialising in the Medical, Dental, Veterinary professionals where he became the key relationship manager for the Australian Medical Association NSW before progressing to run and manage the QLD state office.
Russell then returned to his home of NSW  and started his own firm Specialist Wealth Group providing holistic Financial Advice exclusively to the Medical, Dental and Veterinary professionals across Australia.
He has been nominated for the 'Rising Star of the Year Award' from the Association of Financial Advisers (AFA) in both 2008 and 2009.
Russell shows his dedication to professional practice and industry excellence by being a member of the Association of Financial Advisers (AFA) which adheres to a very strict code of ethics and professional standards.
Qualifications
• Diploma in Financial Services
• Licensed Real Estate Agent
• Specialist Accreditation in Self Managed Super Funds
• Accredited Derivatives Adviser – Level 1
• Accredited Derivatives Adviser – Level 2
• Accredited ASX Listed Products Adviser
• Accredited Foreign Exchange Adviser
• Accredited Margin Lending Adviser
• Currently studying Diploma of Laws through Legal Profession Admissions Board.